MY CHEROKEE ANCESTOR,
ELIZABETH ANN RIDGE MAINORD
BY ERIKA LEES
Elizabeth Ridge Mainord
At the June WGS meeting, my mother and I gave a program about our Cherokee ancestry. It was titled "Cherokee People and Cherokee Pride." We took the title from the song "Indian Outlaw" by Tim McGraw. I talked about the history of the Cherokee people from the American Revolution to the present. There were many factors as to why the Cherokee were removed from their homelands and forced into Indian Territory. Understanding the movement of the tribe helped us research our family. We were always told from the older generations of our family that we were Cherokee, so we decided to try to find our Cherokee ancestors.
My great-great-great-grandmother was Elizabeth Ann Ridge. She was born February 11, 1852 in Overton County, TN. Her father was Jacob Ridge, born in 1803 in North Carolina. Her mother is unknown. Elizabeth married Eli Dudley Mainord on January 24, 1877 in Overton County, TN. My great-great-grandmother, Nancy Dulsina Mainord was born in 1884 in Overton County. Then, the family moved to Arkansas. Nancy married John B Gifford on August 20, 1902 in Searcy County, AR. Searcy County was located in the heart of the lands given to the Cherokee Nation by the U.S. government from 1817-1828.
My great-grandmother, Mary Alice Gifford, was born in Arkansas in 1907. John & Nancy moved their family to Oklahoma around 1915. When looking at the progression of the Cherokee removal, they were first moved to Arkansas and then on to Oklahoma. This pattern is replicated in the movement of my ancestors. This comparison shows studying history is important when looking at genealogy.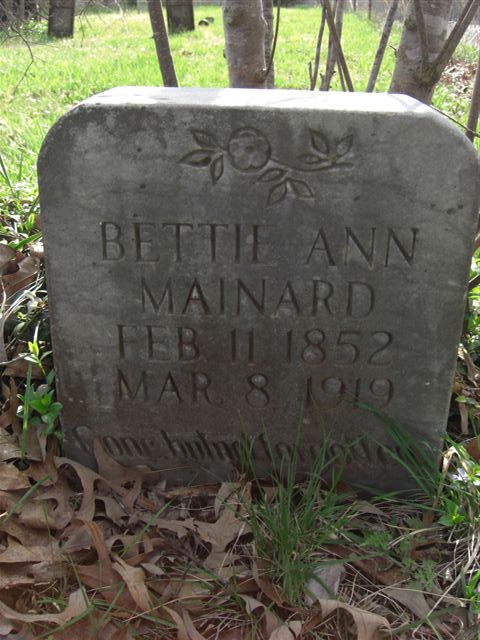 EL