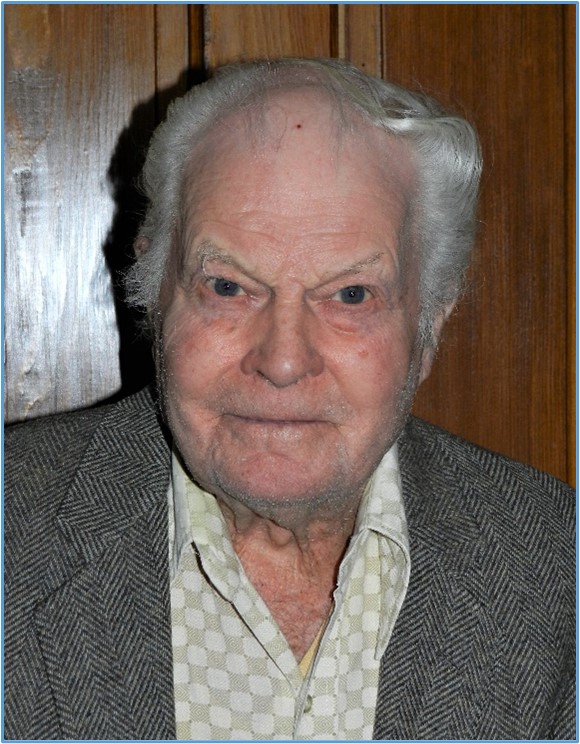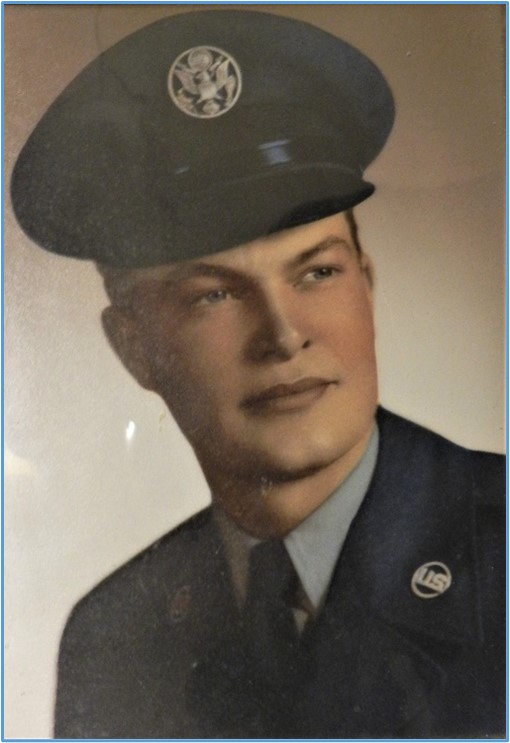 Walnut Genealogy Society member Ronald Paasch celebrated his 95th birthday on April 2, 2023. His family requested a card shower in his honor. Cards could be sent to 29547 515th Street, Walnut, Iowa 51577.
Ron is a multi-generation farmer on the home place southeast of Walnut. He was born on the Paasch home place north of Walnut on April 2, 1928. The parents of Ron, Hugo Paasch and Mildred Burkey, were both born at Walnut. The family moved to Ron's current home during the depression years. Ron's sister, Shirley Ann Paasch Leeper was born on June 26, 1933 and passed on August 28, 2021.
Layton Rural School # 8 was attended by Ron, by his mother, and by her father. 4-H was a favorite activity for Ron. He showed Angus cattle, won many awards, and continued raising this breed until last year. The International Farm Youth Exchange selected Ron for a visit to Argentina, where he lived with 6 different families. He graduated from Walnut High School in 1946 and was in the US Air Force, stationed at Ellsworth Air Force Base from 1951 to 1954.
Ron has a son, Chris (Andrea) of Marion, Iowa; a step-son Cory (Lea) Carr of Pleasantville, Iowa; special friend Virginia Dennis of Durham, California; and four grandchildren, Oliver, Adelyn, Emerson, and Hazel.
KH