IN LOVING MEMORY OF WGS MEMBER NORMA JEAN COLLINS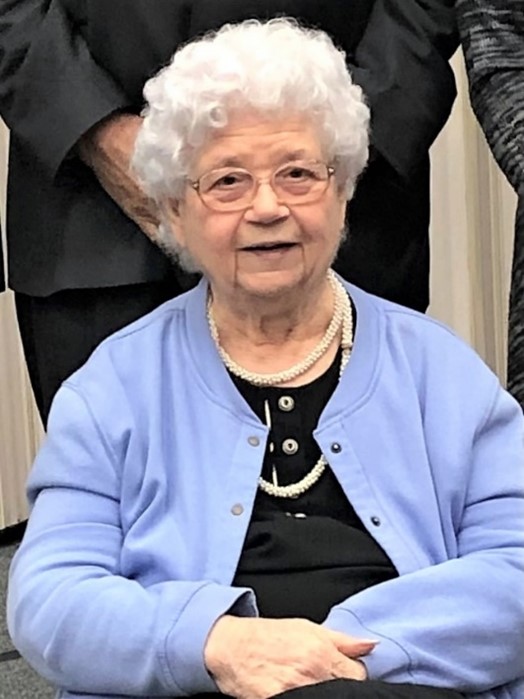 Norma Jean Collins, 91, wife of the late James Collins, Jr., died Tuesday, January 18, 2022.
Born in Council Bluffs, IA, she was the daughter of the late Walter and Mabel Andersen Holst. [Ed. Note: According to birth records at Familysearch.org, Norma Jean and Norman Dean Holst were twins, born on April 19, 1930 in Valley Township, Pottawattamie County, Iowa. Their residence was Hancock, Iowa.]
Mrs. Collins was a member of The Church of Jesus Christ of Latter Day Saints. Norma enjoyed painting and was a member of several local painting societies.
She is survived by her three children, Bill Collins and wife, Elaine, Robert Collins and husband, Jimm Cox, and Sheri Chaney and husband, Les; six grandchildren; 17 great-grandchildren; and one sister, Lavina Schroeder. [According to their birth records at Familysearch.org, Lavina Ann was a twin to Lavon Mildred Holst.]
A visitation was held Saturday, January 22, 2022 from 9:00 a.m. until 9:45 a.m. at The Church of Jesus Christ of Latter Day Saints, 200 Hayworth Drive, Simpsonville, South Carolina 29680, followed by the funeral service at 10:00 a.m. Burial was in Greenville Memorial Gardens, Piedmont, South Carolina. (https://thomasmcafee.com)